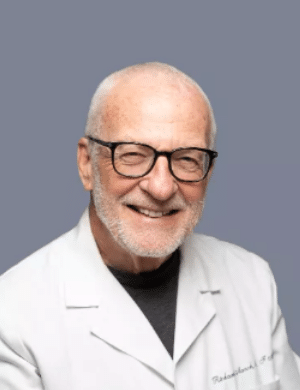 Chief of Hepatology, MD, FAASLD, FACP, FACG, Gastroenterology, Hepatology, Transplant Hepatology
Richard A. Manch, MD, MS, FAASLD, FACP, FACG currently serves as Chief of Hepatology with Arizona Liver Health, which he helped establish in 2017.  He is board certified in Internal Medicine, Gastroenterology and Transplant Hepatology.  A graduate of the State University of New York in Buffalo (B.A., M.D.), he also holds a master's degree in Health Administration from the University of Colorado.  He is a Fellow of the American Association for the Study of Liver Disease, the American College of Physicians, the American College of Gastroenterology and the American College of Physician Executives and is Professor of Medicine with the University of Arizona and Creighton University.
Dr. Manch has been instrumental in developing two of the liver transplant programs in Arizona and developed an extensive network of liver disease outreach clinics throughout the state, before redirecting his efforts toward the development of innovative ways to provide specialized Hepatology consultation by teleconferencing with primary providers in medically underserved areas.  He has held liver clinics in multiple remote sites across the state and has been an advocate for developing strategies for improving access to care for patients with liver disease in rural communities.  He has been active in supporting the activities of the America Liver Foundation in Arizona, having served as chairman of the medical advisory committee and provided ALF patient education seminars in sites throughout the state.  Dr. Manch was honored by the America Liver Foundation in 2020 with the Healthcare Visionary Lifetime Achievement Award.
While at Banner University Medical Center Phoenix, he instituted training programs in both Gastroenterology and Hepatology and his many former trainees are practicing throughout the state and the US.  He continues an active practice of liver disease as well as providing lectures for healthcare providers, students and residents throughout the state and region.
His areas of interest include viral hepatitis, liver cancer, fatty liver disease and liver transplantation.